Best Care Providers Career
We believe that quality comprehensive Home healthcare should be a Right and Not a privilege for all members of the community.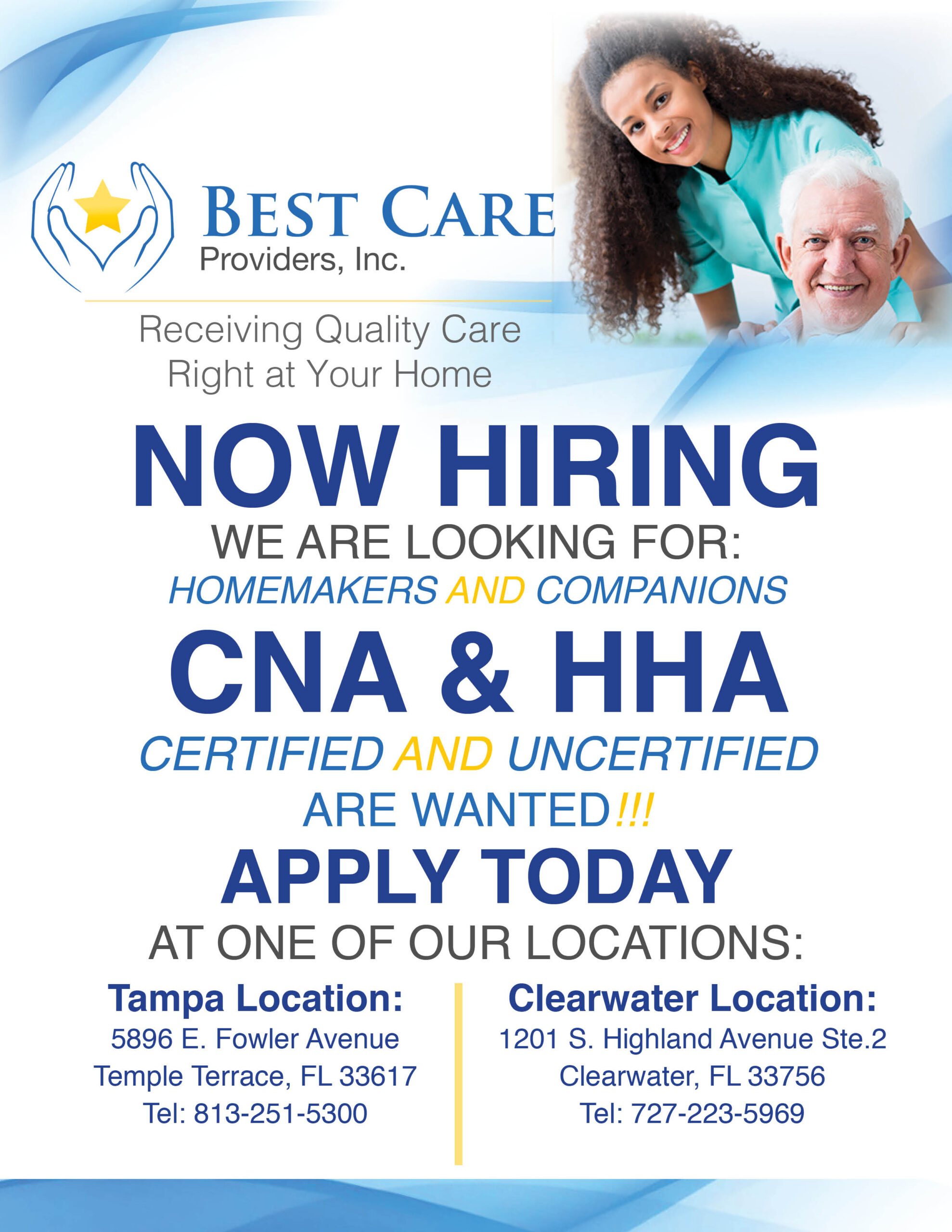 Well Trained & Highly Qualified Caregivers
Non-Discrimination Policy
Best Care Providers, Inc. prohibits discrepancy in service provision and employment. In practice of Title VI of the Civil Rights Act of 1964 and the Age Discrimination Act of 1975, our company does not exclude, discriminate or deny benefits to any eligible person, client, customer or employee on the grounds of race, gender, disability, color, national origin, age, religion, sexual orientation, ancestry or ethnic background.
Hillsborough County Location:
Call:
813-251-5300
 Fax:
Email:
Address:
5896 E Fowler Avenue, Temple
Terrace, FL 33617
Pinellas County Location:
Call:
727-223-5969
Fax:
Email:
Address:
1201 S. Highland Avenue Ste 2
Clearwater, FL 33756